Back to All Events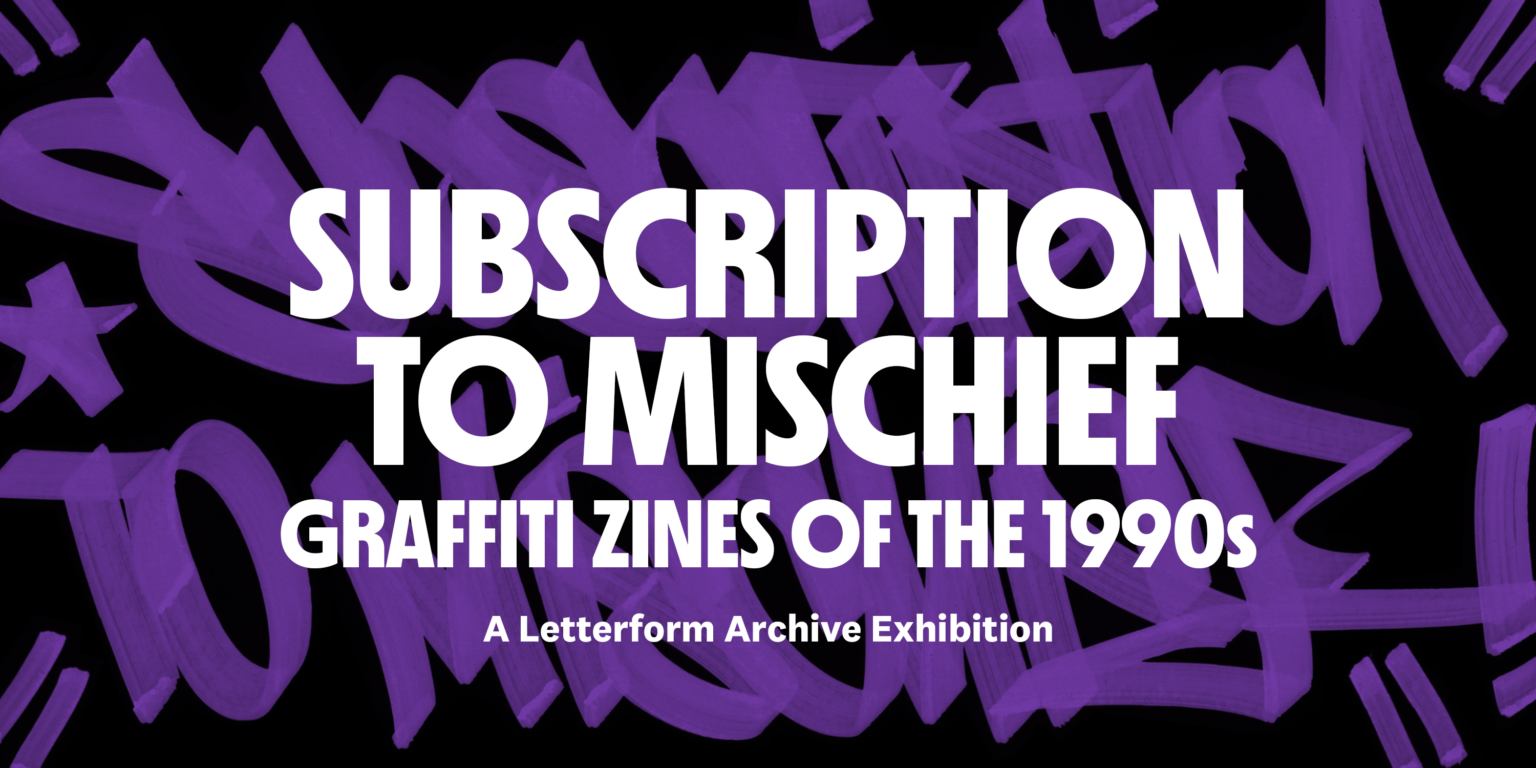 Subscription to Mischief — In-Person Research Visits
with Kate Long Stellar, Kel Troughton
Hands-on research time with a curated selection of graffiti zines from Letterform Archive's Permanent Collection.
Onsite at Letterform Archive
2 sessions, 2 hours each
Join us for hands-on time with a hand-picked selection of graffiti zines from our Permanent Collection. Some of these zines are duplicates of the ones featured in the show, and some we haven't shown before!
Kate Long Stellar
Kate Long Stellar is the Librarian at Letterform Archive, where she leads the collections department, helped launch the organization's Online Archive, and serves on the curatorial team. She earned her MLIS from Drexel University. Stellar has co-curated six exhibitions from the Archive's collection, and her design writing has appeared in the Archive's blog and Adobe Create Magazine.
Kel Troughton
Kel Troughton is a type designer, lettering artist, graffiti writer, and educator. He works with Letterform Archive and Kate Long Stellar to collect graffiti magazines, drawings, and books. He started writing graffiti in 2000 and has continued to add interests that are letter related ever since. His company Overlap Type focuses on type design that utilizes ideas from his graffiti experience. In short, Kel is a letter person.