Letterform Archive's second exhibition celebrates design that empowers communities and fights oppression.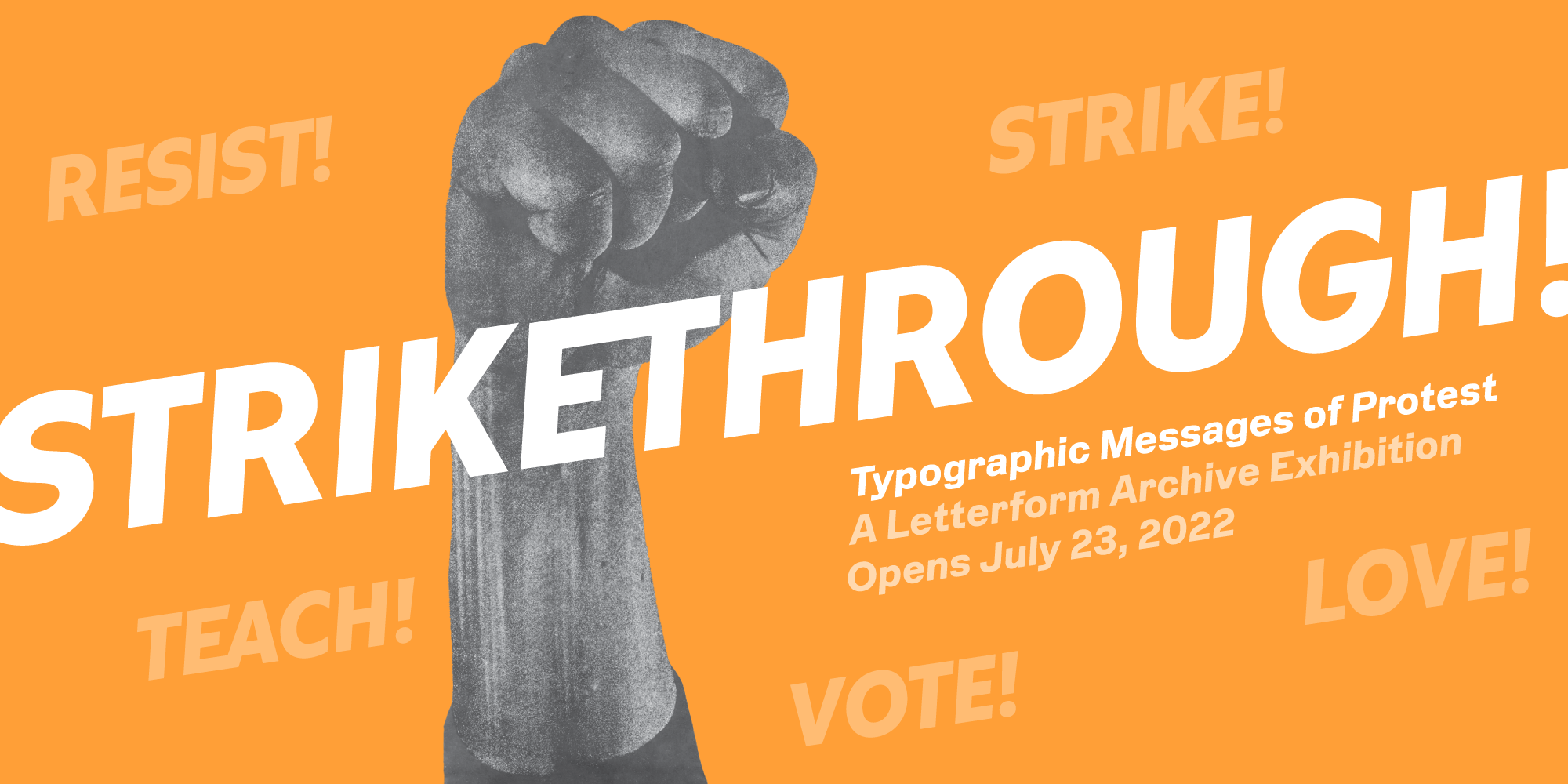 Experience Strikethrough
In collaboration with Polymode, we're excited to announce Strikethrough: Typographic Messages of Protest, a new exhibition on view beginning July 23, 2022. Curated by Silas Munro of the design studio Polymode with Stephen Coles of Letterform Archive, the exhibition will feature more than 100 objects, including broadsides, buttons, signs, t-shirts, posters, and ephemera spanning the 1800s to today.
In sections exploring the many ways to voice dissent (VOTE!, RESIST!, LOVE!, TEACH!, and STRIKE!), the show will chart a typographic chant of resistance across more than a century of protest graphics.