About Us
Letterform Archive is a nonprofit center for inspiration, education, publishing, and community. Our mission is to share the joy of letters with design-curious people.
Our Story
The Archive was founded by Rob Saunders, a collector of the letter arts for over 40 years, as a place to share his private collection with the public. We opened to visitors in February 2015 and now offer hands-on access to a curated collection of over 100,000 items related to lettering, typography, calligraphy, and graphic design, spanning thousands of years of history.
So far, the Archive has welcomed over 10,000 visitors from 30 countries, including students, practitioners, and letterform admirers from every creative background. Some come with specific research ideas in mind, while others are simply looking for inspiration. Invariably, thanks to the breadth and accessibility of the collection, they stumble on something unexpected. Serendipity is key to the Archive experience.
In addition to hosting visits and public events, the Archive serves a global community through social media, state-of-the-art photography, and publications. We offer courses and workshops in type design, calligraphy, and typography. We also curate exhibitions of our holdings, organize lectures by letterform experts around the world, and host salons and receptions to showcase collections or celebrate out-of-town guests.
The Archive is located on Ramaytush Ohlone land in the Dogpatch neighborhood of San Francisco.
The best way to support what we do is to become a member.
---
Our Collection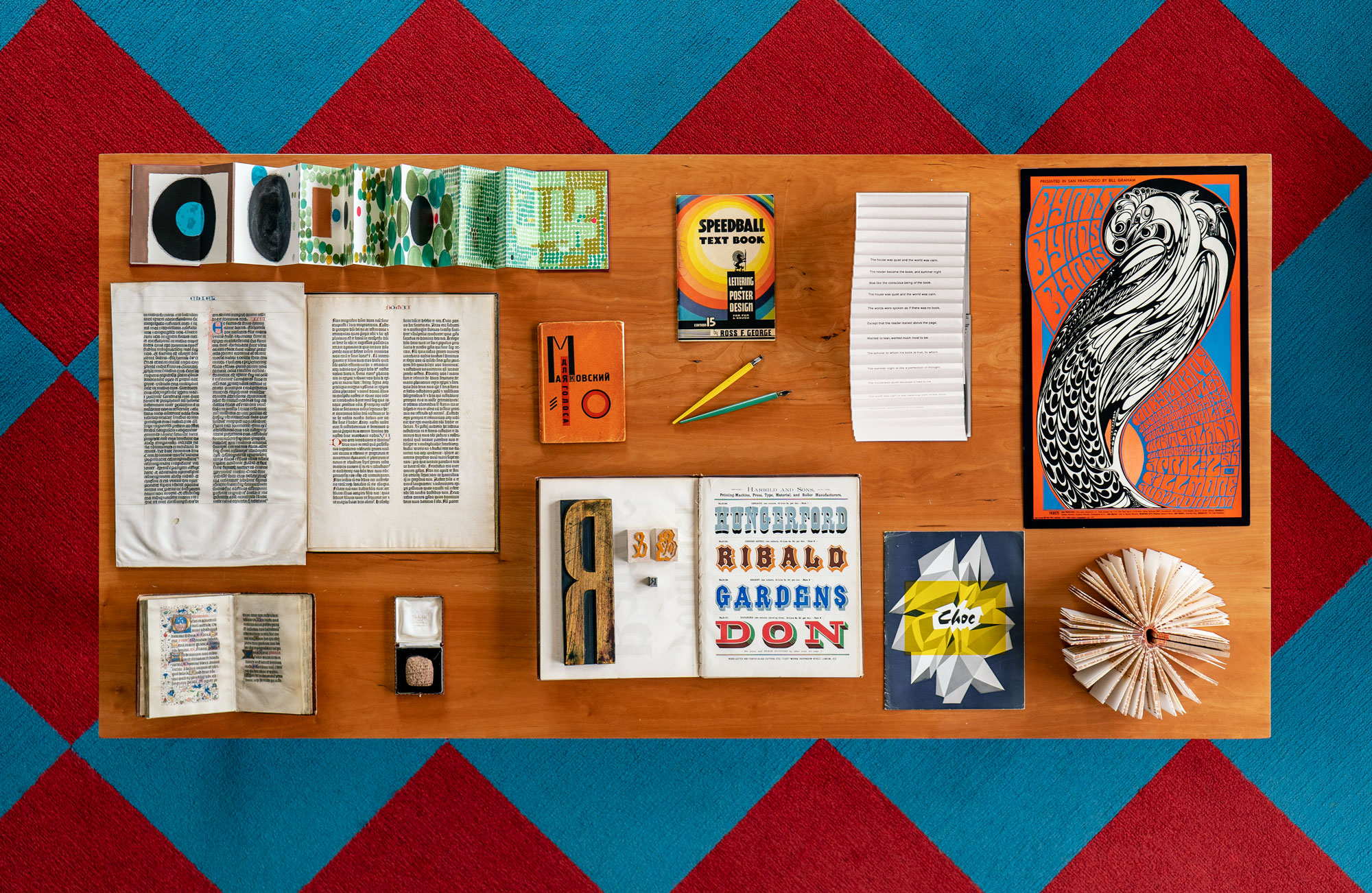 We hold physical and digital artifacts in a variety of formats, including books, periodicals, posters, sketches, original art for reproduction, and related ephemera, as well as a robust reference library. Together, these works chronicle the history of written communication, from the invention of writing and medieval manuscripts to modernism, the age of print to the present explosion of digital type. See a sampling in the Online Archive and learn more about key collections.
The Archive doubled its holdings in 2015 by acquiring the typeface specimen collection of the late Dutch publisher Jan Tholenaar. Recently donated archives include Emigre, pioneers of experimental digital design; Ross F. George, author of the Speedball textbooks; and Aaron Marcus, a seminal figure in computer graphics. Also featured prominently in the collection are Rudolf Koch, Jack Stauffacher, Irma Boom, and Piet Zwart.
---
Our People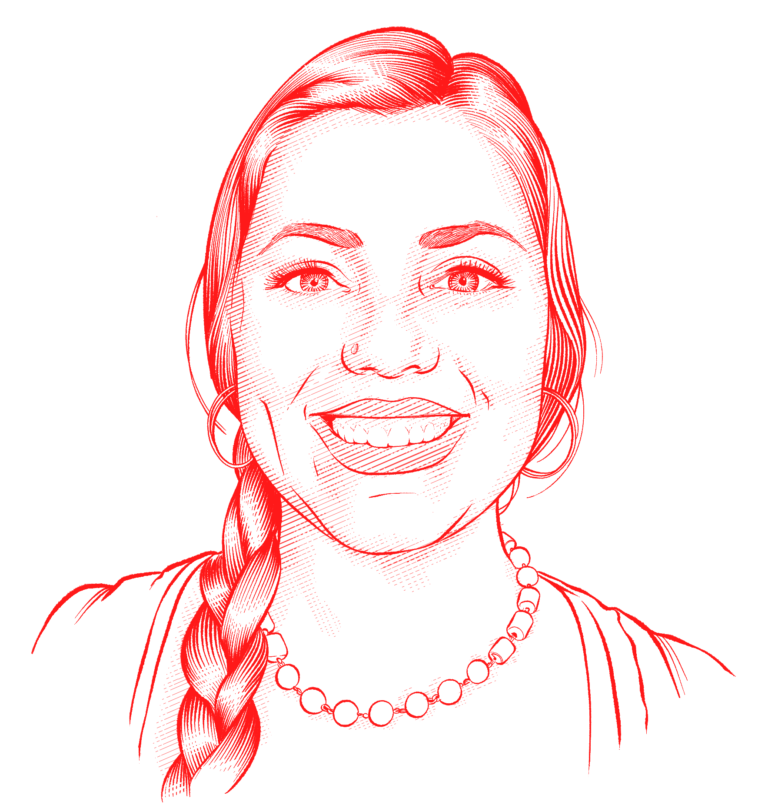 Sara Allen, Membership and Development Manager (she/they), wrote her first grant by collaborating with a community leader on a chicken coop. Since then, she has been writing and managing grants at nonprofits and philanthropic foundations. Traveling to Mexico City was a catalyst in her commitment to supporting equitable access to museums and reinvigorated her personal love of art and murals. She believes in the importance of accessible archives, the role of museums as community learning spaces, and the transformational power of art. With her background in fundraising and connecting people's passions, she is building out the Archive's membership and fundraising program.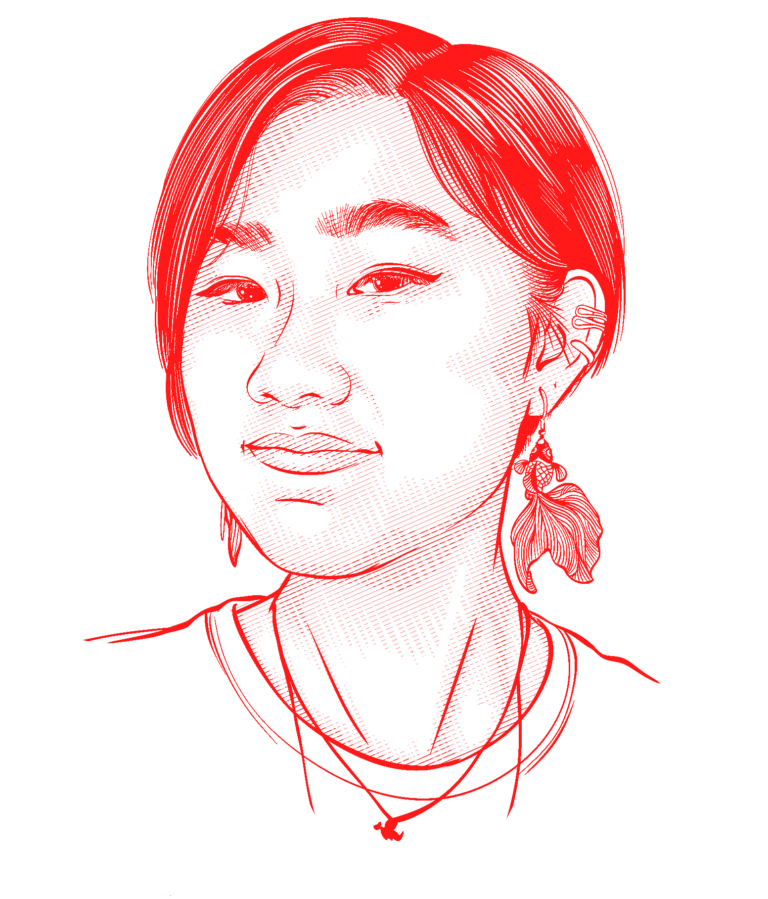 Khoo Zi Yun (Geraldine) Ang, Editorial Assistant, Letterform Archive Books (she/her), has far too many letters in her name(s), but is always hungry for more. A fervent lover of both the stories they can tell and the aesthetics they can shape, she is blissfully exploring their intersections here at the Archive and at UC Berkeley's History of Art department. Her current favorite art pieces are Haegue Yang's Towel Light Sculptures. Aside from words and art, she also loves her mother's extra-spicy prawn noodles, zombie movies, and pretending that her soon-due honors thesis does not exist.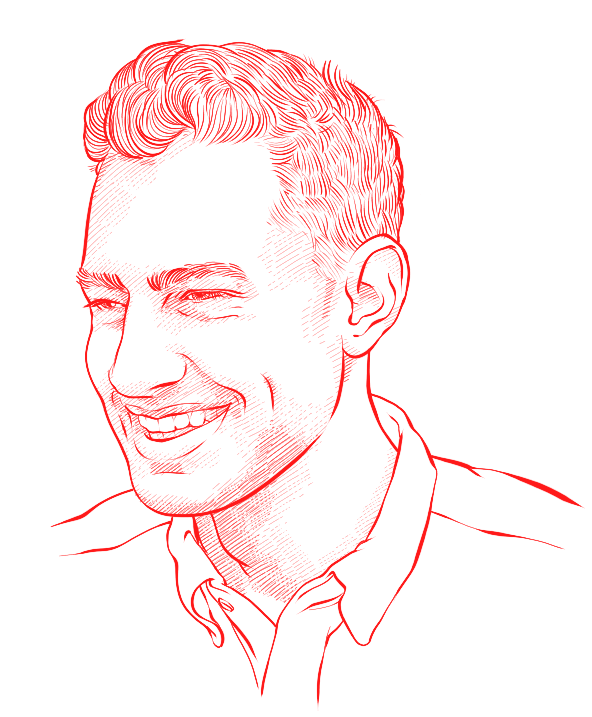 Graham Bradley, Type West Online Lead Instructor (he/him), runs Roxaboxen, a California-based design studio specializing in typefaces and brand identities. He has been an instructor at Type West since its inception in 2018 and leads all three terms of the 2021 program. Before founding Roxaboxen, Graham was the first employee at Frere-Jones Type, where he worked with Tobias Frere-Jones on Mallory and Retina. He is a graduate of the Type@Cooper program at The Cooper Union, and a graduate of the University of California, Berkeley.
Elise Carlton, Graphic Designer & Social Media Manager (she/her), brings to Letterform Archive a passion for typography and print production informed by her training and experience as a graphic designer. She earned her BA in Sociology from the University of California, Santa Barbara before returning to school in Los Angeles for a BS in Graphic Design. She produced award-winning brand identity and package design at a small agency in Venice, California before joining Letterform Archive, where she shares the collection on Instagram, Twitter, and Facebook.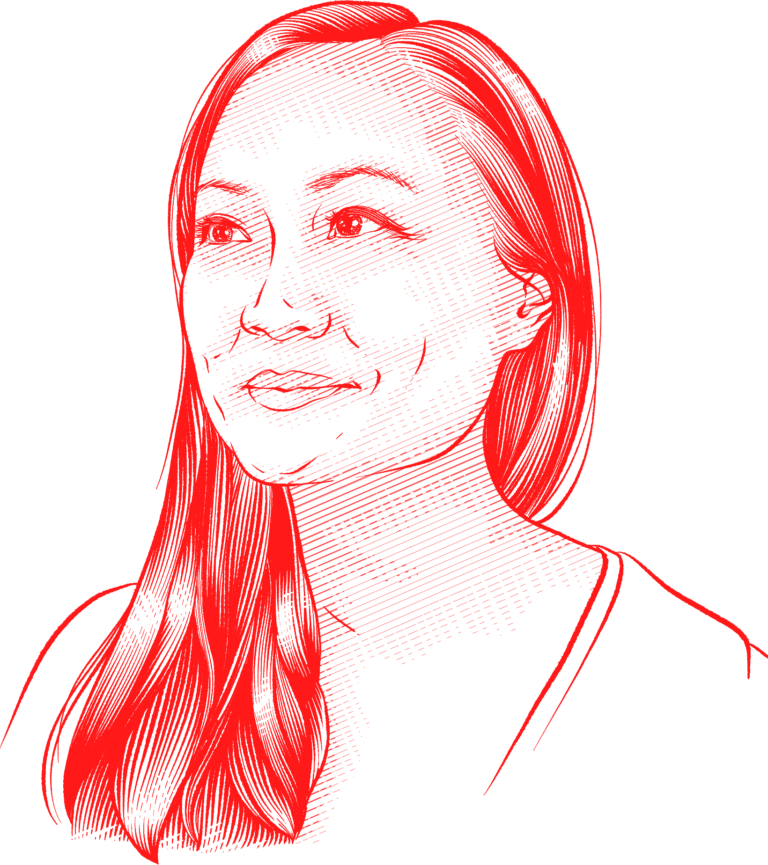 Alice Chau, Art Director, Letterform Archive Books (she/her), has been designing books for cultural orgs, trade, and indie presses since 2006, after receiving a BFA from Art Center College of Design and landing a design fellowship at Chronicle Books. In 2018, she completed a summer intensive at TypeParis. She is thrilled to combine her two passions of book and type design while surrounded by the Archive's collection, and looks forward to expand the publishing program and audience. When not designing, she can be found eating and taking pictures of food and type.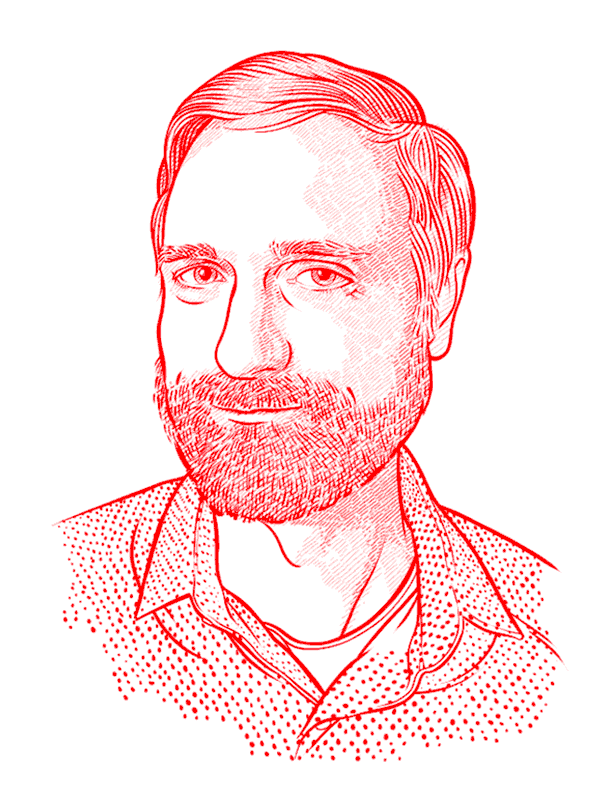 Stephen "Stewf" Coles, Associate Curator & Editorial Director (he/him), joined the staff after serving on our Board of Directors since its inception. For over 20 years, he has been active in the type community, initially as a creative director at FontShop, and later as an independent consultant, connecting font makers with font users. Stephen wrote the book The Anatomy of Type and co-founded the influential websites Typographica and Fonts In Use. With his background in design and journalism, combined with an obsession for type history, Stephen is responsible for the online face and voice of the Archive, and shares the collection through the blog and other editorial projects. As a member of the curatorial team, he helps to shape the future of the collection. Stephen co-curated the Strikethrough exhibition.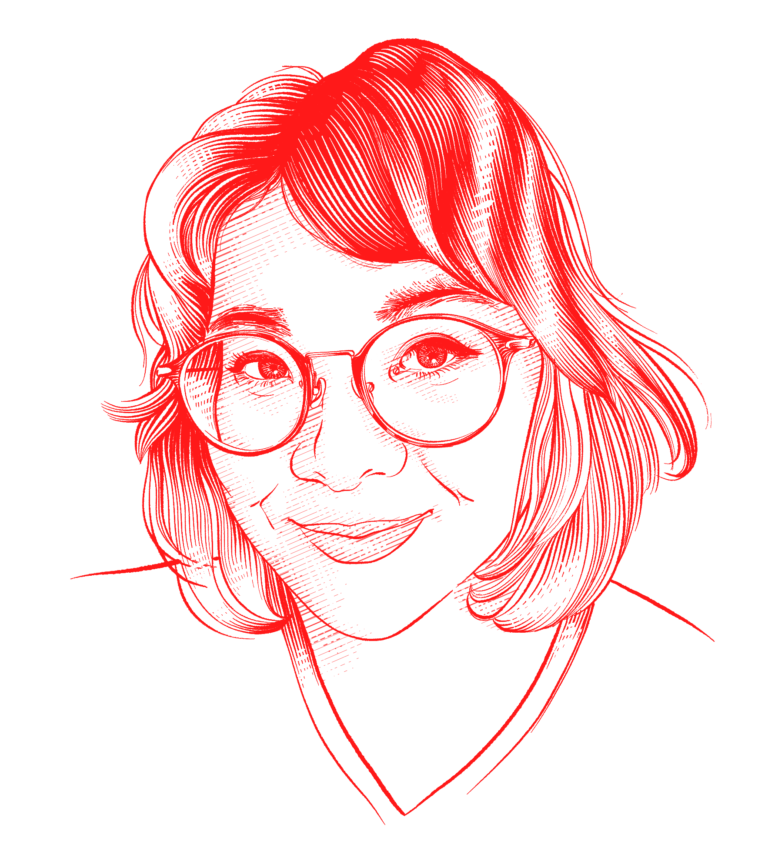 Jen Dao, Exhibitions Manager (she/her/they), is a designer and curator born and raised in the Bay Area. After receiving a BA in Design from UC Davis, she had a brief stint teaching English in Taiwan before finding herself back into the arts scene at the Triton Museum. A "Jen-of-all-trades," she believes in the power and magic of visual storytelling, and is excited to bring her unlimited enthusiasm to the exhibitions program at the Archive. In her spare time, Jen loves cuddling her cat, tending to her plants, exploring the Bay Area's diverse food scene, handwriting snail mail and reading manga.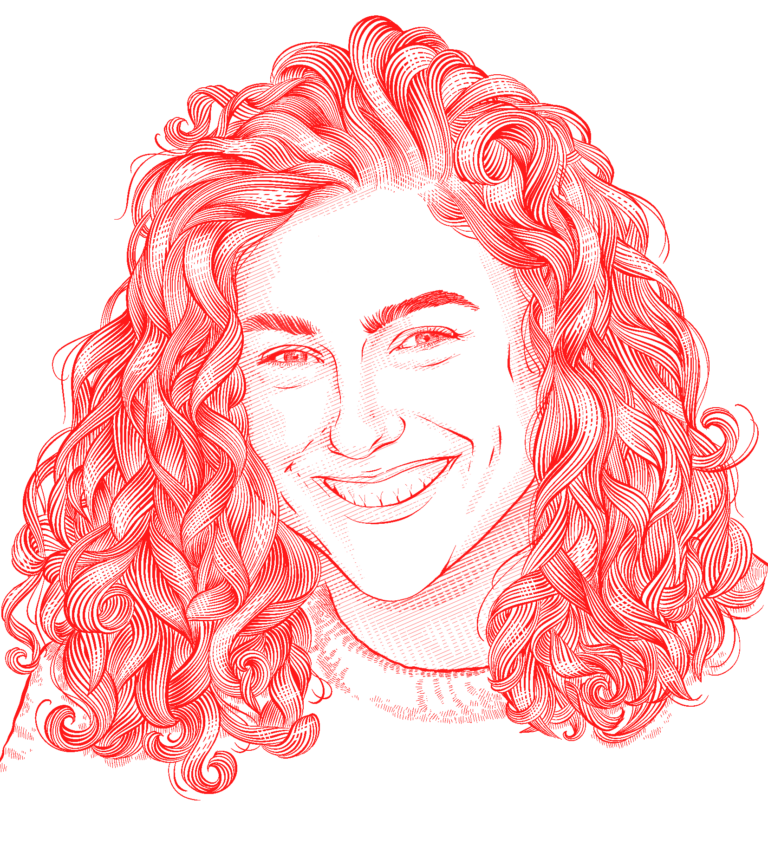 Maria Doreuli, Type West Lead Instructor (she/her), earned masters degrees at the Moscow State University of Printing and the TypeMedia course at The Royal Academy of Art in the Hague. Her type has won numerous awards, including honors from the Type Directors Club and Morisawa. For several years she has run type design and lettering workshops in Russia and in 2014 she founded the Contrast Foundry in Moscow. Maria joins the full-year Type West faculty after serving as an instructor in 2021–2022.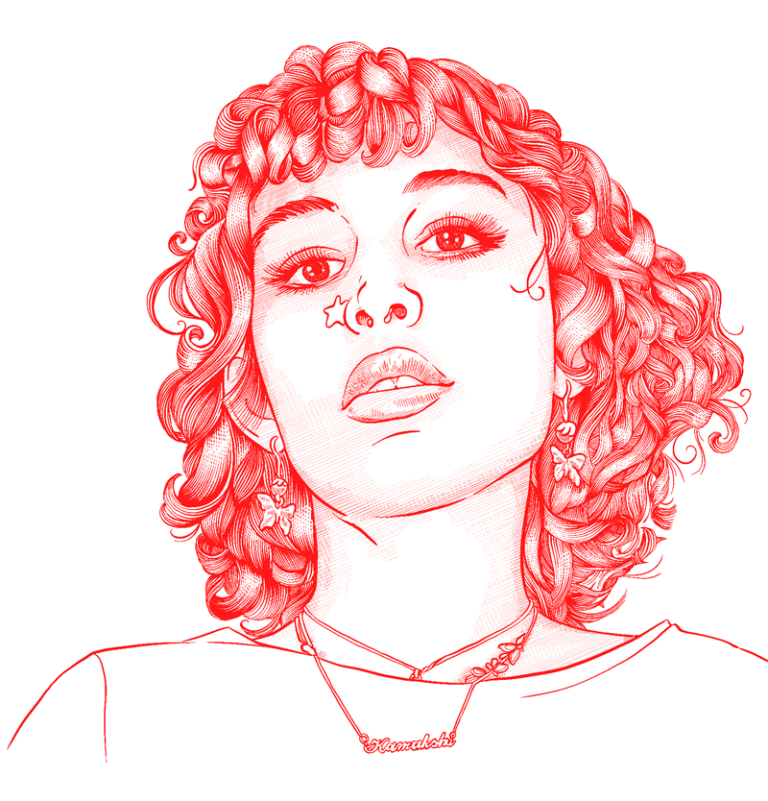 Menaja Ganesh, Guest Experience & Programming Coordinator (they/them), is a Tamil artist from Bengal who received their BFA in Graphic Design from California College of the Arts. Their creative practice fully engages the body and space through printmaking, spacial installation, and performance. Their work lies at the intersections between language and presentation, queerness and femininity, familiarity and loss. At the Archive, Menaja is the guests' first point of contact, whether it's visiting the shop, gallery, or reading room. They also love connecting our community to creators through in-person public programming.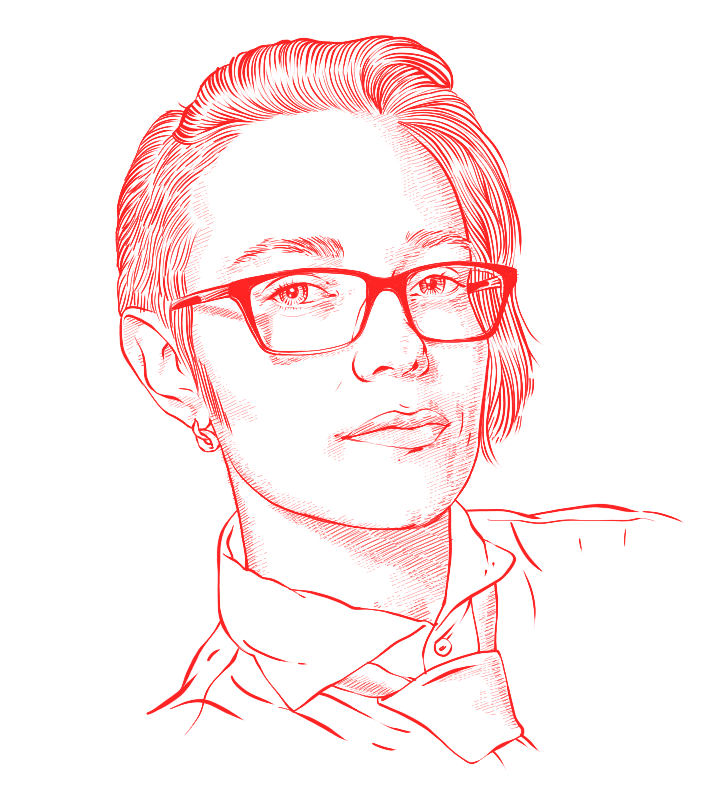 sair goetz, Collections Programming Manager (they/them), received their MFA from Ohio State University and the Dedalus Foundation Award in 2017 and their BA in Visual and Media Studies, Arts of the Moving Image, and Documentary Studies from Duke University in 2011. In their personal art practice, sair uses text, performance, video, sticky-notes, and humor to develop queer speculative fictions. They eat lemons like apples and savor the fact that LMN is at the center of the latin alphabet. sair manages the Archive's online programming, including virtual tours and salons, as well as our docent program.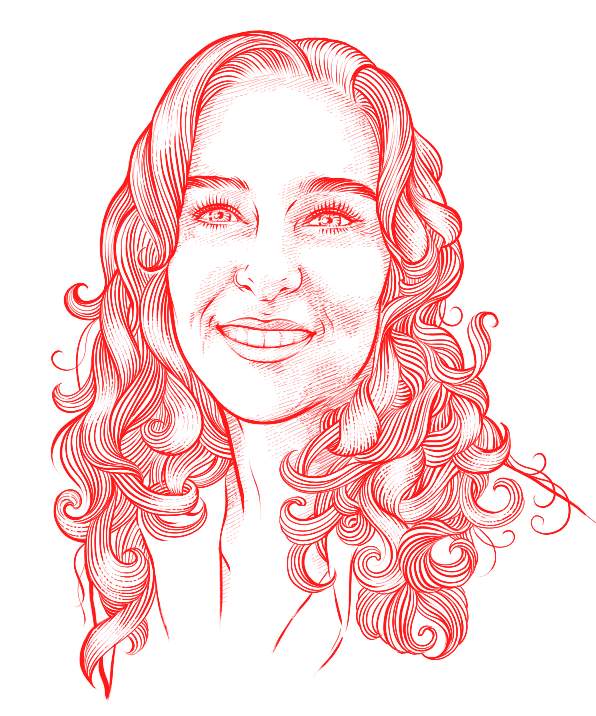 April Harper, Digitization Librarian (she/her), has art and books in her blood. Raised by a photojournalist and a multidisciplinary artist, and educated as a librarian, the Archive magically combines her love of history, writing, and preservation. World-class collections photography is one of our top priorities, and April trained with the best: E.M. Ginger. The two met while April was working as a commissioner for Oakland Public Library. It later led to an apprenticeship where April learned 42-Line's unique methodology for the accurate digitization of rare documents. April enjoys the engineering challenge of shooting objects with unique formats as she produces the imagery for the Archive's books and websites.
Jada Haynes, Collections Assistant (they/them), is a Black non-binary multidisciplinary artist, designer, and storyteller. They received BAs in both Art Studio and Design at the University of California, Davis where they were the Lead Director of the student run art space, The Basement Gallery. Their creative practice is based in identity, memory, and ambiguous loss, which fuses with their hands-on work at Letterform Archive — organizing, processing, and housing the collection. They are passionate about how objects and experiences of the past are inextricably linked to creative work of the present.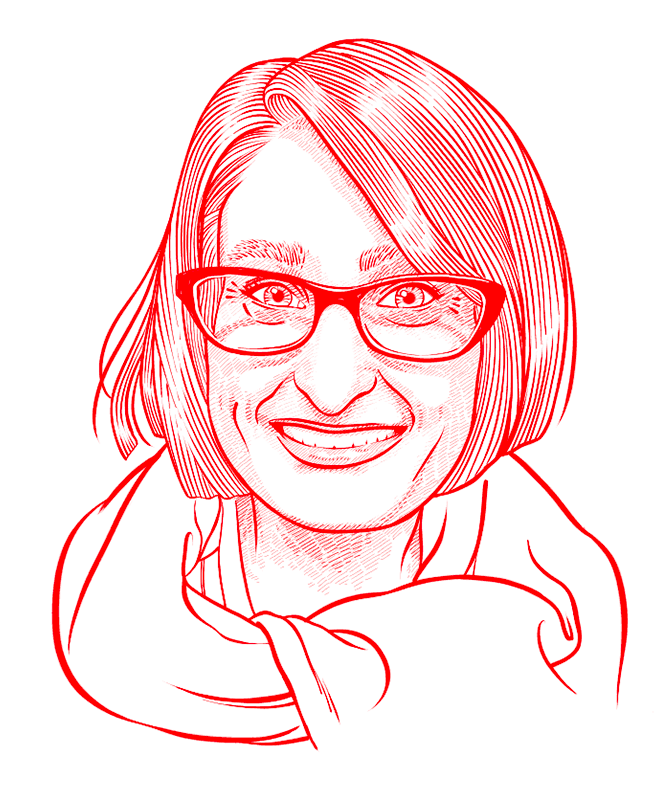 Kate Long Stellar, Librarian (she/her), has a profound interest in book arts, typography, concrete poetry, and graffiti. She also gained an appreciation for 20th-century graphic design while at the award-winning studio, Office. Kate earned her MLIS through Drexel University, which serves her well as she helps to preserve and catalog the collection, while making it accessible to our community. Kate leads the collections department, helped launch our Online Archive, and serves on the Archive's curatorial team. She relishes helping people access the things that interest them.
Grendl Löfkvist, Education Director (she/her), teaches type history and theory in the Type West program. Outside the Archive, Grendl teaches the history of graphic design, book arts, typography, and letterpress printing at City College of San Francisco, as well as calligraphy at the San Francisco Center for the Book. Grendl has ink in her veins: she was an offset press operator for 20 years; and she serves on the board of directors for the American Printing History Association's Northern California chapter. Her interests include the study of printing as a subversive "Black Art" and she's always on the lookout for bizarre or macabre print, type, and lettering lore (she is a bit of a goth).
Ellis Martin, Collections and Digitization Associate (he/him) works in the interstices of data, art, and archives. He is currently pursing a master's of information management and systems at UC Berkeley with an emphasis on data science and intellectual property law. He co-edited the Lambda Literary award-winning book We Both Laughed in Pleasure: The Selected Diaries of Lou Sullivan (Nightboat Books, 2019). At the Archive, Ellis works primarily on digitization projects, and image editing automation scripts. His favorite type of sky to paint is the mackerel sky.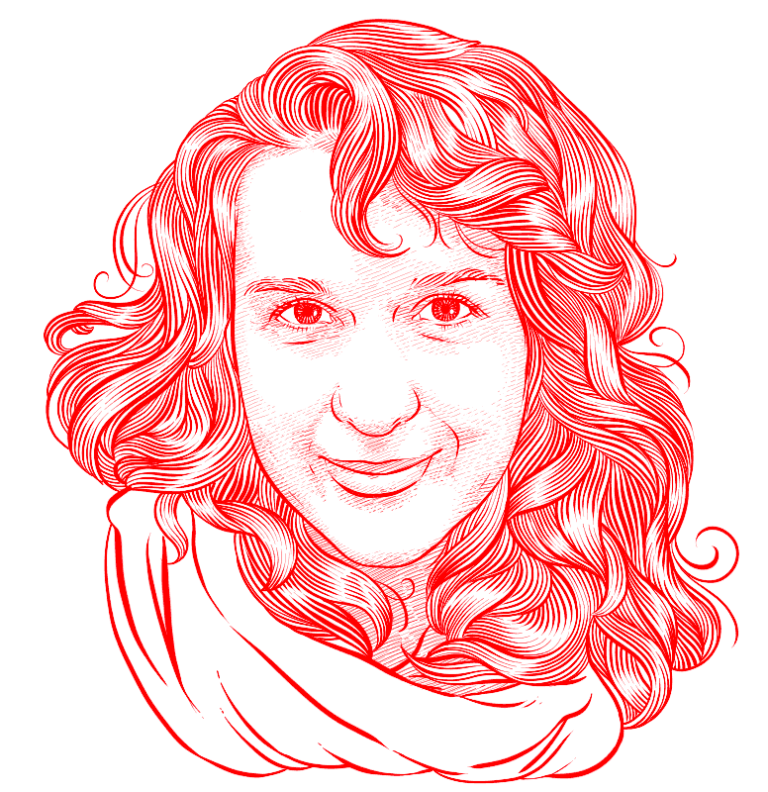 Lucie Parker, Publisher, Letterform Archive Books (she/her), made her first book when she was three years old, and — 200-plus titles later — she shows no sign of letting up. With nearly 15 years' experience crafting best-selling books for the trade and gift markets, Lucie specializes in producing high-end, design-driven books, often in collaboration with museums — such as the Exploratorium and the Walt Disney Family Museum — and magazines, such as Popular Science. Lucie was formerly a senior editor at Weldon Owen Publishing, where she developed more than 20 art, lifestyle, and technology titles a year. We are thrilled to have her expertise and enthusiasm as we ramp up the Archive's publishing program.
Katie Peeler, Marketing and Communications Manager (she/her), enjoys being a connector and seeing the direct impact of the Archive on the public. She grew up intrigued by the combination of art and history, thanks in part to a mother who dragged her to museums and insisted she read all the captions. After majoring in Art History and minoring in PR and Advertising, she spent 10 years raising the visibility of cultural organizations like the American Dance Festival and California Historical Society. She is thrilled to be doing the same for the Archive, gaining a deep knowledge about the collection and then getting other folks excited about it.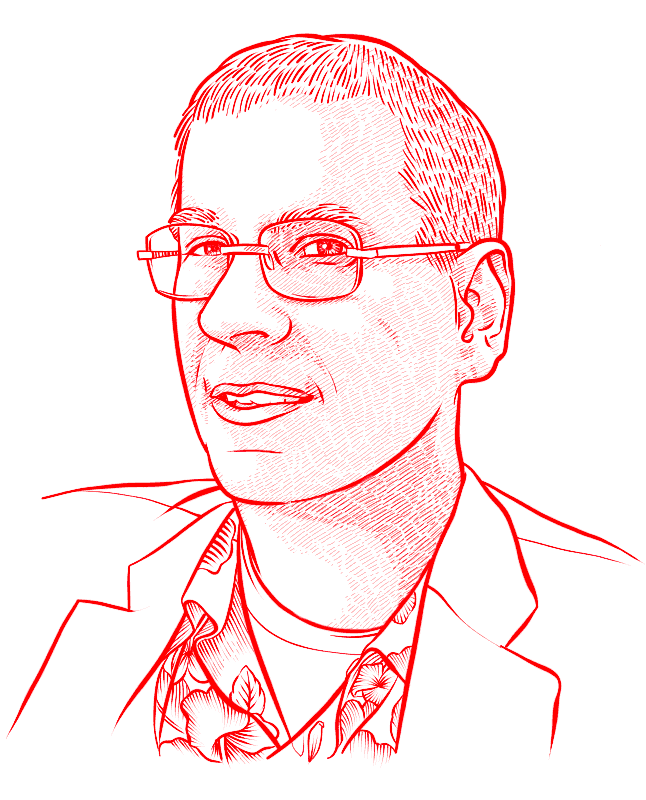 Rob Saunders, Executive Director and Curator, (he/him), is a designer, teacher, publisher, and management consultant, who has collected graphic design and letterforms for over 40 years. Rob began his career teaching at The School of the Museum of Fine Arts Boston and Tufts University, while serving freelance clients and agencies, before founding a book publishing enterprise that included Alphabet Press (graphic design), Picture Book Studio (children's books), and Rabbit Ears Books (book/audio packages), which was eventually acquired by Simon & Schuster. Prior to founding Letterform Archive he served as a creative and marketing consultant with clients in the hospitality, technology, and financial industries.
Eve Scarborough, Collections Assistant (she/her), is a writer and book artist. She holds a Bachelor of Arts in English from Mills College with a minor in Book Art. She studied from book artist Julie Chen, exploring the intersections of structure, materiality, and content. In her current position, Eve catalogs new acquisitions, writing object descriptions and creating metadata for the rapidly expanding Online Archive. She is passionate about information accessibility and archives as a space for research and reclamation. Her favorite book arts tool is her orange 30-60-90 drafting triangle.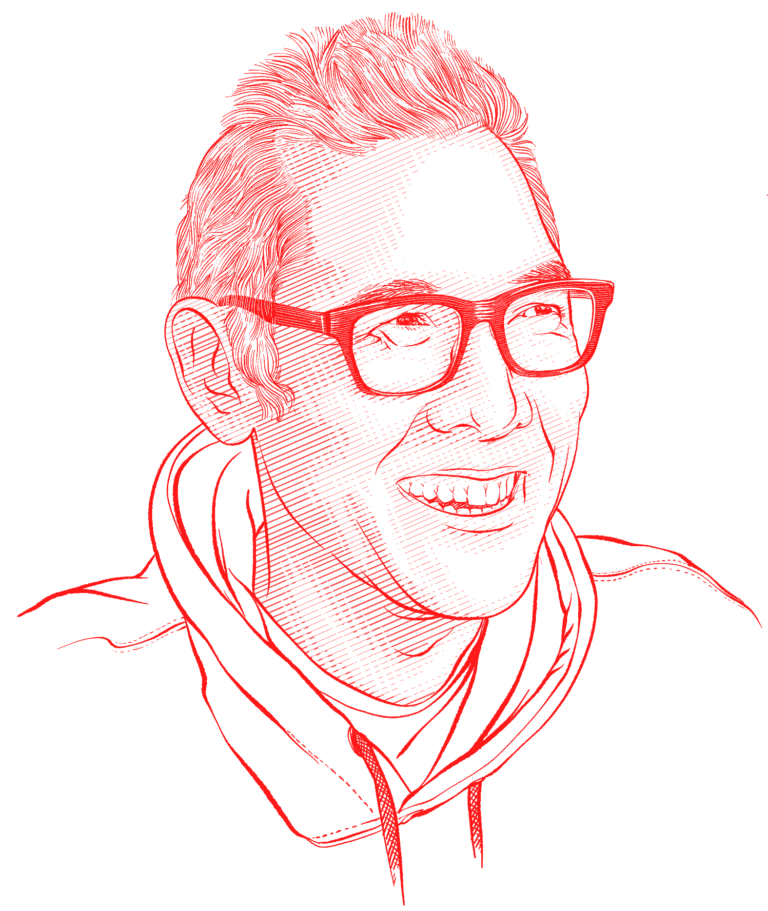 Jon Sueda, Associate Curator of Exhibitions (he/him), Originally from Hawaii, Jon has practiced design everywhere from Honolulu to Holland. After earning his MFA in Graphic Design from CalArts, and an internship at Studio Dumbar, Sueda founded the design studio Stripe, specializing in print and exhibition design for art and culture. Jon was Director of Design at the CCA Wattis Institute for Contemporary Arts for seven years, is currently Chair of the MFA Design program at California College of the Arts, and was recently selected as an AGI member. He brings his extensive graphic design, curation, and education experience to develop and run our exhibition program.
Molly O'Neil Stewart, Associate Managing Editor, Letterform Archive Books (she/her), can't bear getting rid of a pretty piece of paper. She studied creative writing at UC Santa Cruz and began working as an editor after moving to San Francisco in 2009, where her immersion in the world of illustrated books began as Managing Editorial Intern at Chronicle Books, and then Associate Lifestyles Editor at Weldon Owen, where she nurtured titles on science, interior design, animation, and more. Her work with textiles, ceramics, and other arts have also made her a geek for design, so she's right at home building beautiful books that share the Archive's collection.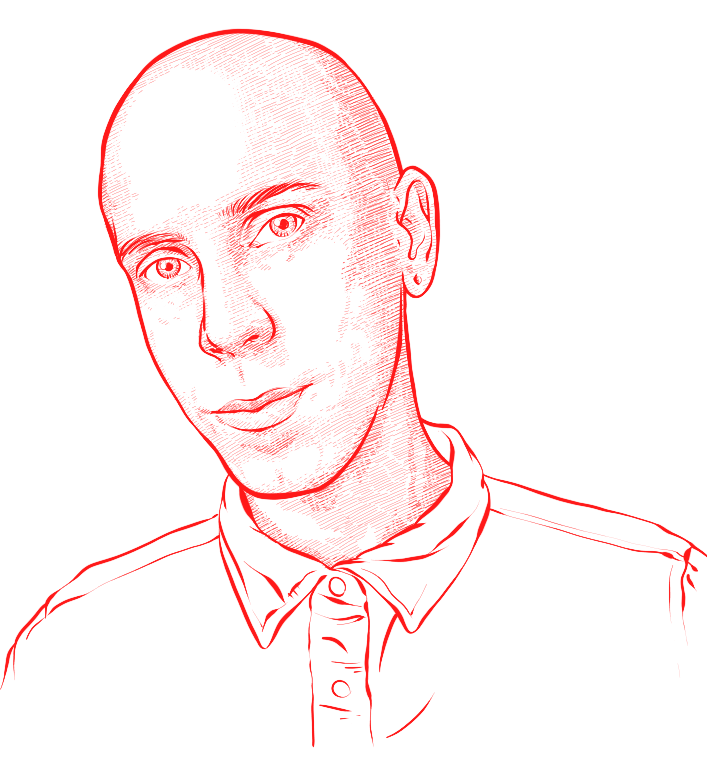 Chris Westcott, Editor, Letterform Archive Books (they/he), took to design in high school and college, working by moonlight on web and print projects while studying widely in the humanities. Chris's research life led from Columbia University to a Ph.D. in English at Johns Hopkins, where Chris taught courses in writing, literature, and social thought. With publishing experience at Verso and the University of Chicago Press, and with a restless interest in books that reveal new prospects and help us tell richer stories, Chris is excited to see future Archive titles into print.
Priscilla (Skilla) Zaccalini, Education & Facilities Manager (she/her), has over thirty years of administrative and event planning experience, and brings to Letterform Archive her unique flair for organization and fun. In her spare time, she enjoys dancing to funky music, making collage art, writing and filming stories about the Ethereal Universe, and experimenting with making music to express her joy for life. She believes everyone is an artist.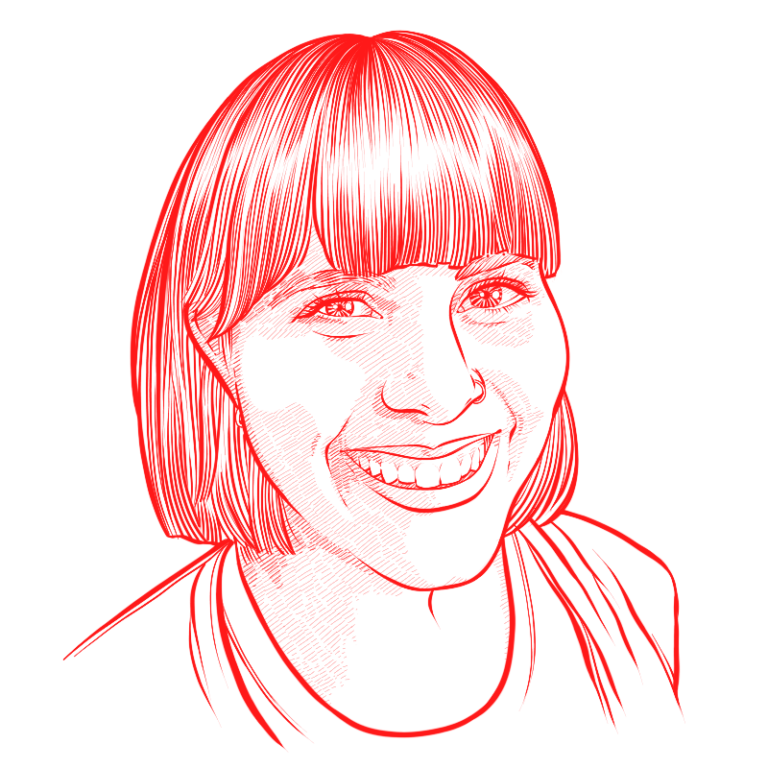 Paola Zanol, Collections and Preservation Manager (she/her), joined the staff after volunteering for over a year. She was raised in Belo Horizonte, Brazil, by a mother who steeped her in sustainable product design, fashion design, and tridimensional expression. After earning a BA in Fine Arts, she rediscovered her love of letters and sought out a design education at San Francisco City College, where she earned certificates in Visual Media Design, Web Foundation, Illustration, and Digital Media. Among Paola's many talents are flamenco dancing and Afro-Brazilian percussion.
---
Board of Directors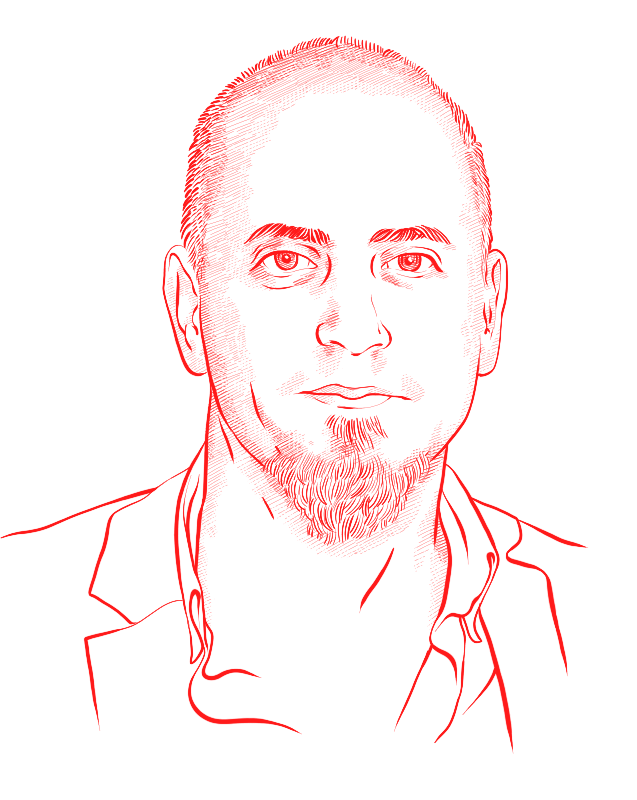 Alejandro Chavetta (he/him) is as an Argentinian-born designer and artist. He is Editor in Chief at Adobe's creative culture platform, Discover. After moving to San Francisco in 1996, Alejandro earned a degree in Graphic Design & Visual Communications from San Francisco State University. He has served as Creative Director for Dwell magazine and Astro Studios, and has contributed brand strategy and design for companies like eBay, HTC VIVE, Logitech, PayPal, and Shyp. Alejandro spends some of his spare time making paper collages in his garage/studio or on his iPad, and his personal work has been exhibited in galleries in the US and Europe.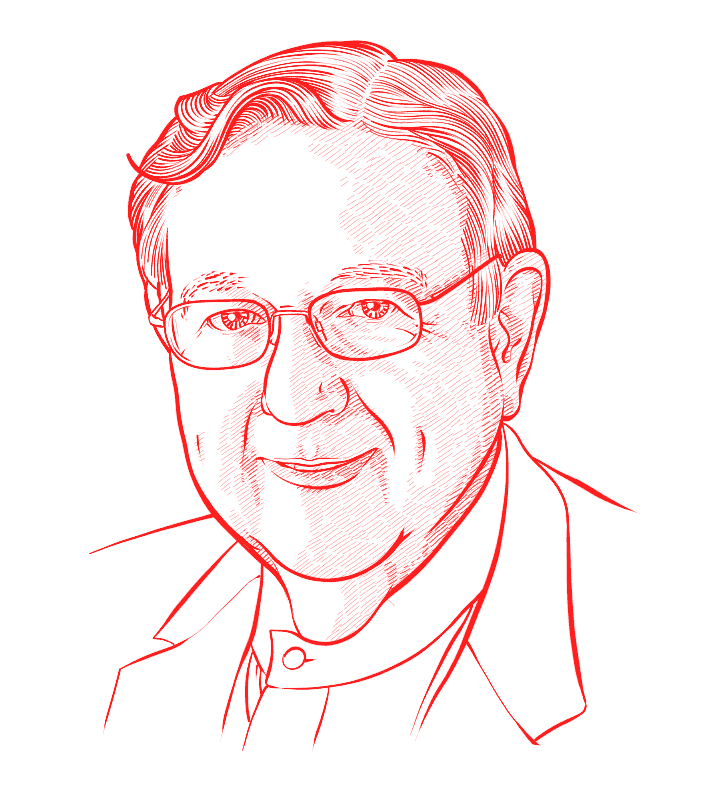 Karl Hellman (he/him) is a marketer, management consultant, and author. He has an MS from Northwestern University and a Doctorate in Business Administration from Georgia State University. He is the founder of Resultrek, a global consulting firm serving clients such as JP Morgan Chase, Wells Fargo, UPS, Coca-Cola, and Telefonica, and the author of The Customer Learning Curve.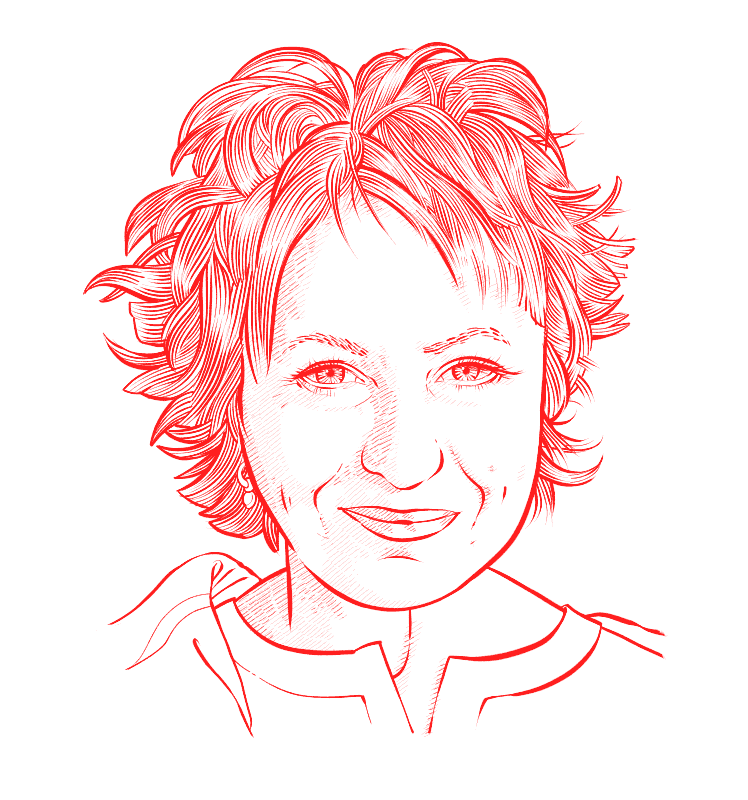 Jennifer Morla (she/her) is President and Creative Director of Morla Design in San Francisco and taught for at California College of the Arts for over 20 years. With over 300 awards of excellence, she has been recognized by virtually every organization in the field of visual communication. Her work is part of the permanent collections of MoMA, SFMOMA, the Smithsonian Museum, the Denver Art Museum, and the Library of Congress. Jennifer serves on the boards of numerous art and design organizations and has been on the SFMOMA Board for Architecture and Design since 1995.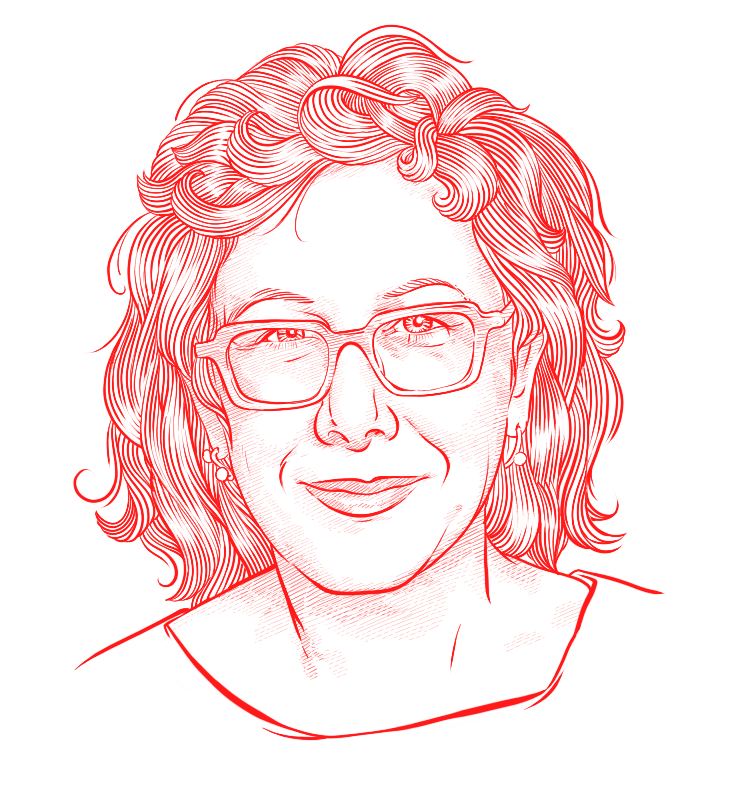 Louise Sandhaus (she/her) is a graphic designer and design educator and is a former program director and current faculty at California Institute of the Arts (CalArts). Her books, Earthquakes, Mudslides, Fires and Riots: California and Graphic Design 1936–1986 and A Colorful Life: Gere Kavanaugh, received global attention. Louise's work is part of the permanent collections of SFMOMA and the Bibliothèque nationale de France, Paris. She is a former AIGA national board member and an AIGA LA fellow.
Christopher Slye (he/him) is a type professional living in the San Francisco Bay Area. He first worked as an independent type designer, developer, and consultant before joining Adobe's typographic staff in 1997, where he helped to expand the design and functionality of Adobe Originals typefaces. Later, he guided Adobe's type-related technology and initiatives and contributed to the development of open web font standards. He eventually managed all aspects of Adobe's type business and licensing programs, including the Adobe Fonts subscription service, until 2020. He was president of Type Network from 2021 to 2023.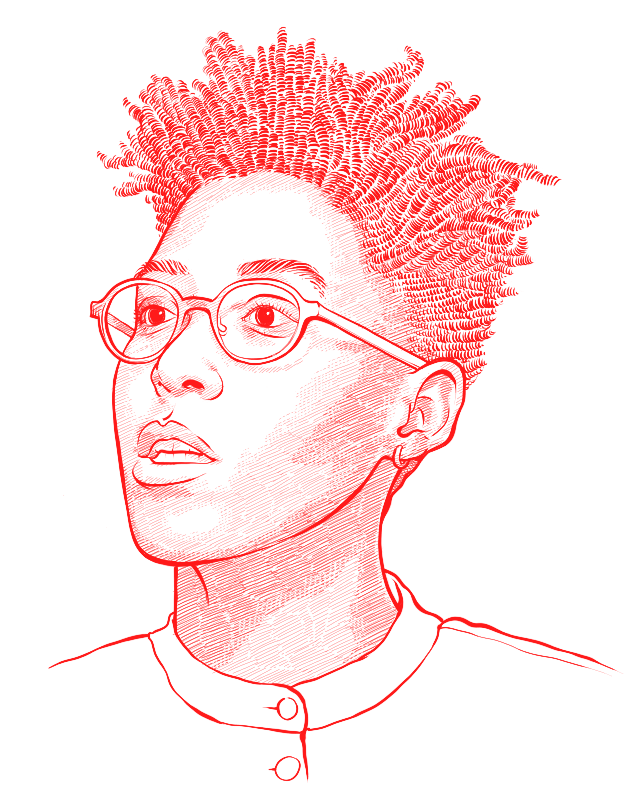 Leila Weefur (she/they/he) is a trans-gender-noncomforming artist, writer, and curator based in Oakland, CA. Through video and installation, they examine concepts of sensorial memory, abject Blackness, hyper surveillance, and the erotic. Weefur is a recipient of the Hung Liu award, the Murphy & Cadogan award, and the Walter & Elise Haas Creative Work Fund, and has has worked with local and national institutions including SFMOMA, The Wattis Institute, Berkeley Art Museum and Pacific Film Archive, and Smack Mellon in Brooklyn, New York. They teach at Stanford University and participate in the curatorial film collective, The Black Aesthetic.
Emeritus Board Members
Stephen Coles (2015–2017)
Mark Dimunation (2015–2019)
Susan Kare (2018–2021)
Megan Prelinger (2016–2020)
Rick Richter (2015–2017)
Sumner Stone (2015–2016)
---
Our Photography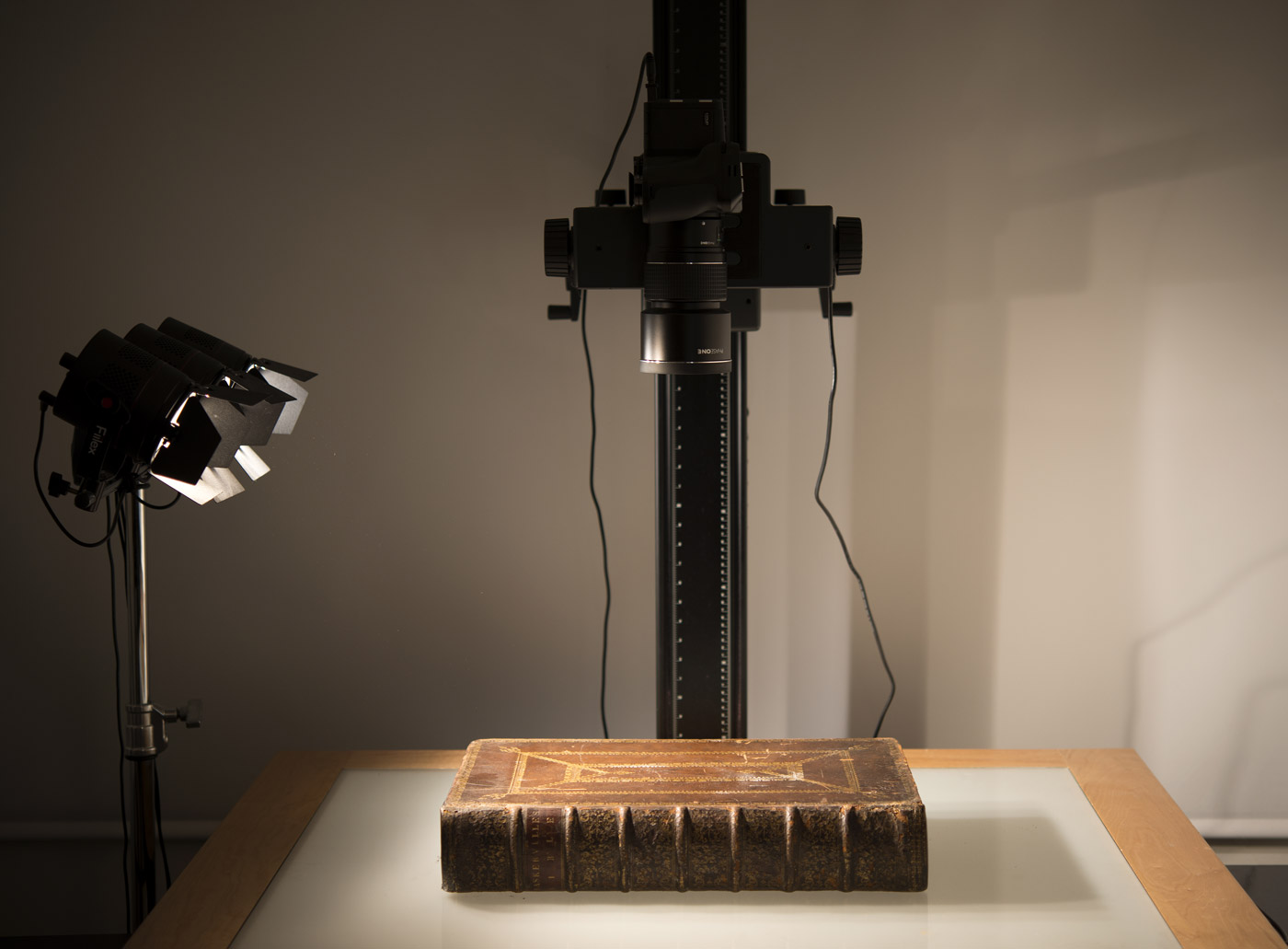 High-fidelity digitization is an important part of our mission. While there is no substitute for holding a rare book or designer's sketch in your own hands, we want to offer the Letterform Archive experience to those who can't visit in person. This goal has never been more vital than right now, in the midst of a pandemic, but it was always central to what we do. Digital images preserve the collection for posterity, and make it shareable worldwide through Archive publications, social media, and the Online Archive.
We developed our photography standards in consultation with E.M. Ginger of 42-Line, a leader in the digital imaging of rare books and artwork. With raking light, sensitive staging, premium camera equipment, and very high-resolution files, we can produce imagery that is as lifelike as possible. Our goal is to capture the smallest details of a book or print or poster: the texture of the paper, the inky brushstroke, the impression of type in the surface. Each item is documented in its essential form — not as a flat image, but as an object with a story. Learn more.
Custom imaging of objects in the collection is available for a reasonable fee. Learn more.
---
Press
"The collection as a whole interrogates design in writing, both man- and machine-made. A 19th-century Korean family tree in Kanji script on yellowed parchment lives next to a 1960s concert handbill with drippy psychedelic font. Man Ray's scintillating book of poetry and nudes, Facile, sits adjacent to a Victorian children's penmanship primer."
"From style guides for Coca-Cola, book design in the 16th century, or the hand-written origins of some of the world's most famed fonts, the Archive collects, preserves, and tells the story of the importance and fascination with letters."
— Juxtapoz
"My discovery of the day was the Vienna Secession's 1903 Ver Sacrum calendar. I had only seen the November spread reproduced in a book and wasn't aware that the entire issue is actually a calendar. It's like [curator Rob] Saunders said, 'One of the best things about having access to originals is that you realize how great they are all the way through.' … It's important to Saunders that the collection is organized in a design-centric manner that's easy to access and allows for browsing and discovery."
"Extraordinary hospitality—ingenious attentiveness to your aesthetic fulfillment—is a hallmark of the Archive. Technically, we are visitors, but we are treated like guests."
---
Guest Comments
"The Archive captures not only the beauty of type, but also the cultural significance."
— Annie Cebulski, journalism student, Evanston, IL
"It was great to see the progression from manuscript and hand lettering to type, paste-up to print."
— Alisa Golden, design student, San Francisco
"Letterform Archive is a library, storehouse, salon, repository, studio, shrine, and sanctuary. Holy moley, this place left me speechless."
— Alex Savakis, lettering artist, Los Angeles
"I've always been impressed by the depth and quality of what you have there. … You've created, and continue to build, something unique and extremely valuable."
— Stephen Woodall, Collections Specialist, Fine Arts Museums of San Francisco
"The Ali Baba Cavern of Type Design. For my research, having a direct, welcoming contact with the team is of tremendous help to pinpoint a resource."
— Jean-Baptiste Levée, type designer, Paris
"Almost as a kind of joke, I asked if the Archive had Bodoni's Manuale Tipografico. And they did. I paged through it at my leisure, and it was an intoxicating experience."
— Bob Aufuldish, design educator, San Francisco
---
Contact Us
Letterform Archive
(Entrance: 2325 Third St Floor 4R)
Mailing: 2339 Third St Floor 4R
San Francisco, CA 94107, USA
+1 415 802 7485
[email protected]
Please contact us before donating material.
Questions about membership? Send an email.
Want to visit the Archive? See Visit.
---
Copyright
All photographs and text on this site are original. You are welcome to share images for non-commercial purposes, provided you credit Letterform Archive and link to letterformarchive.org. Any copyright in the works represented remains with the copyright owner(s).
---