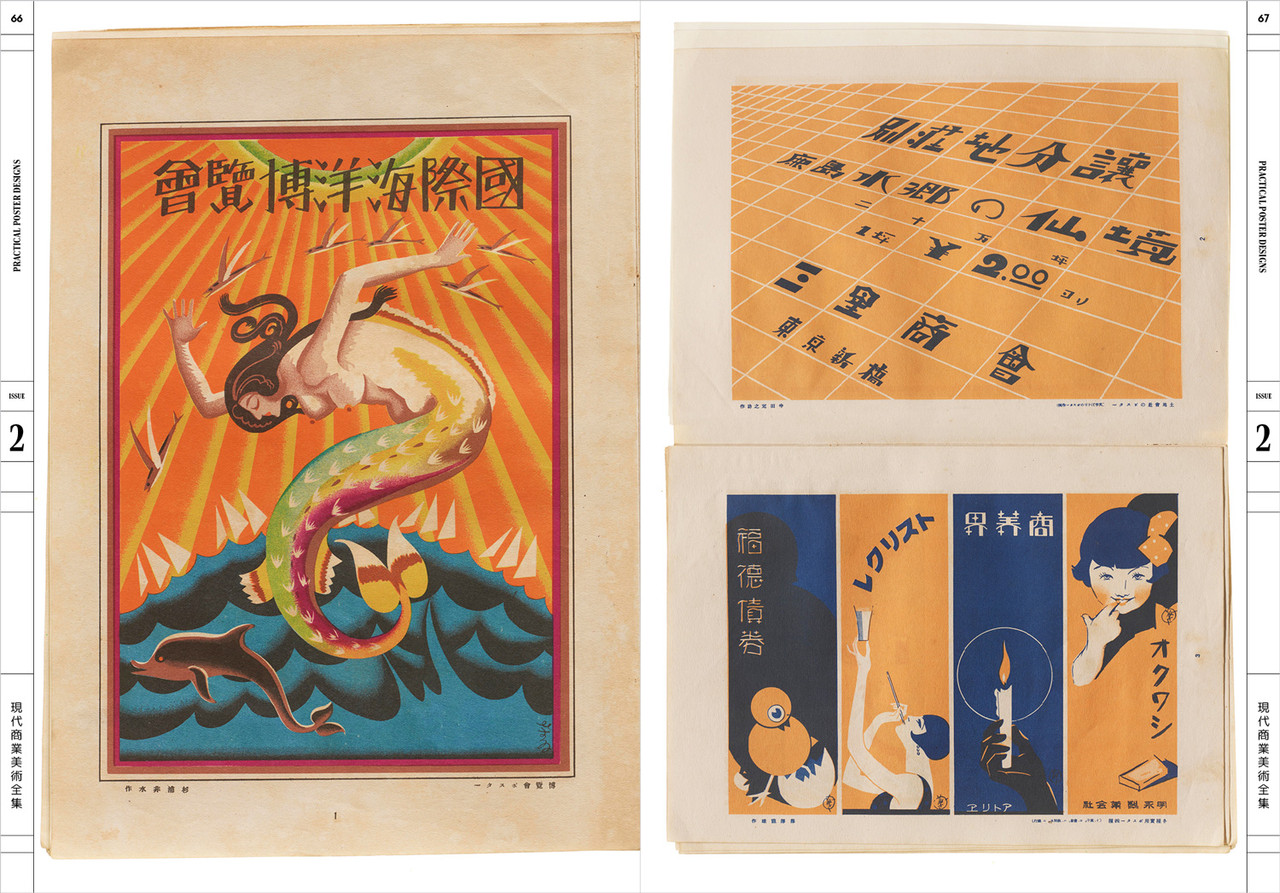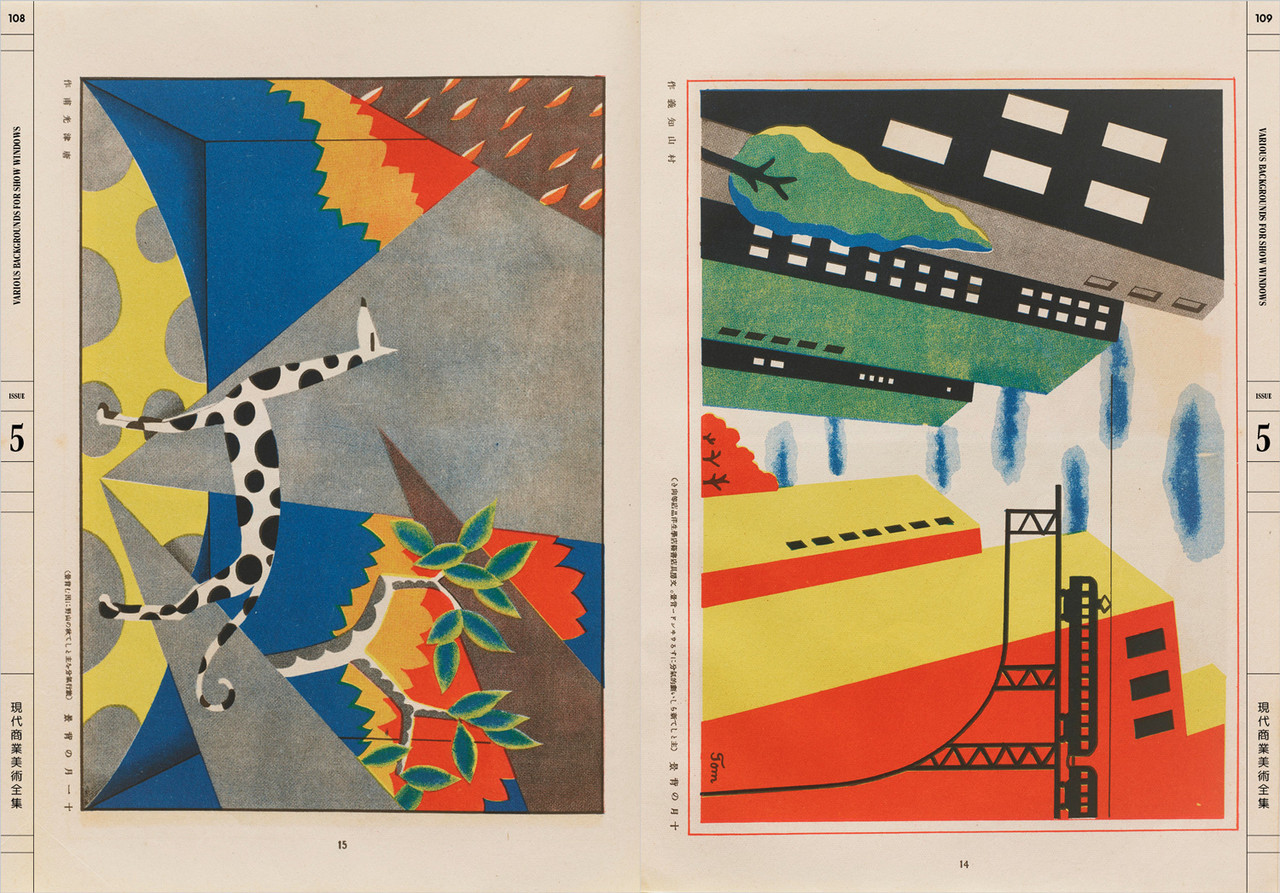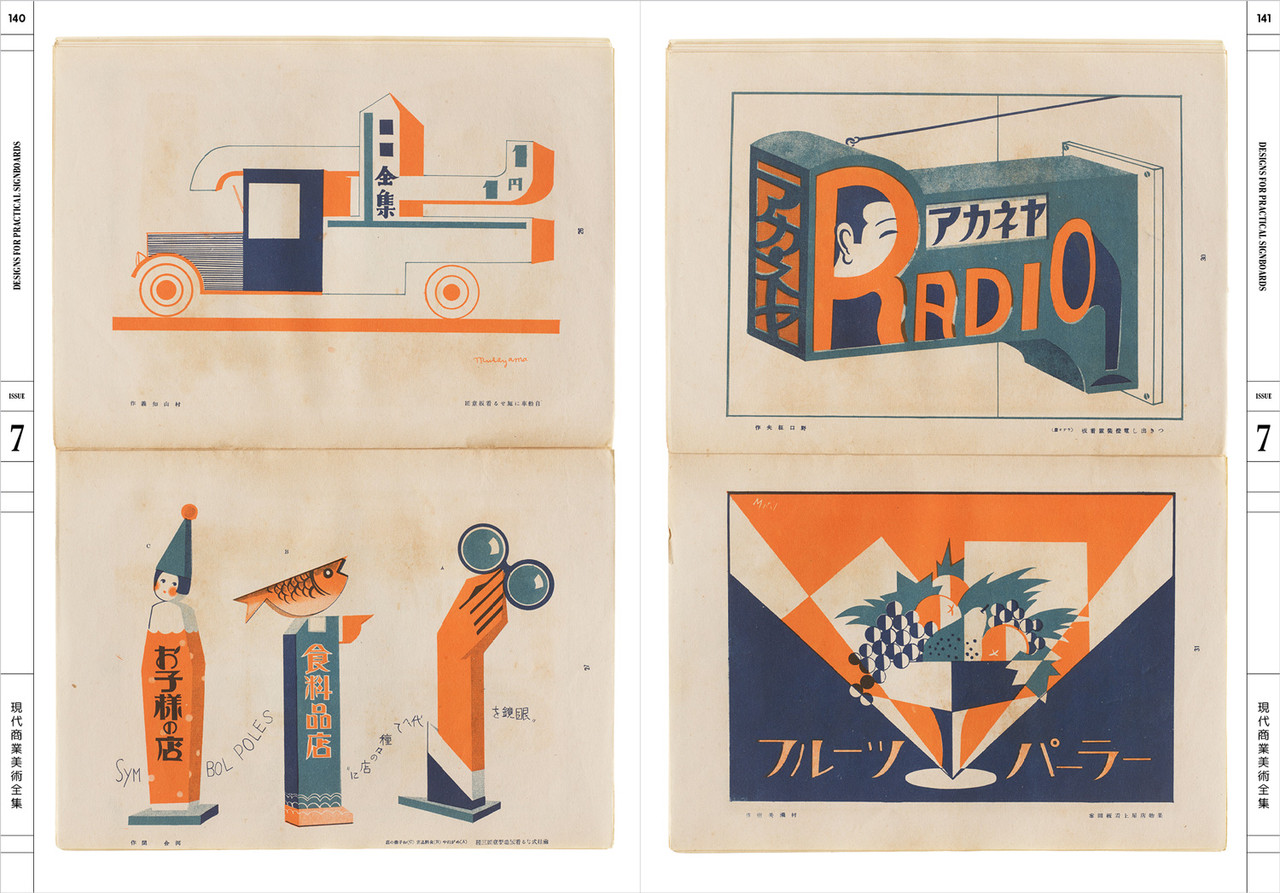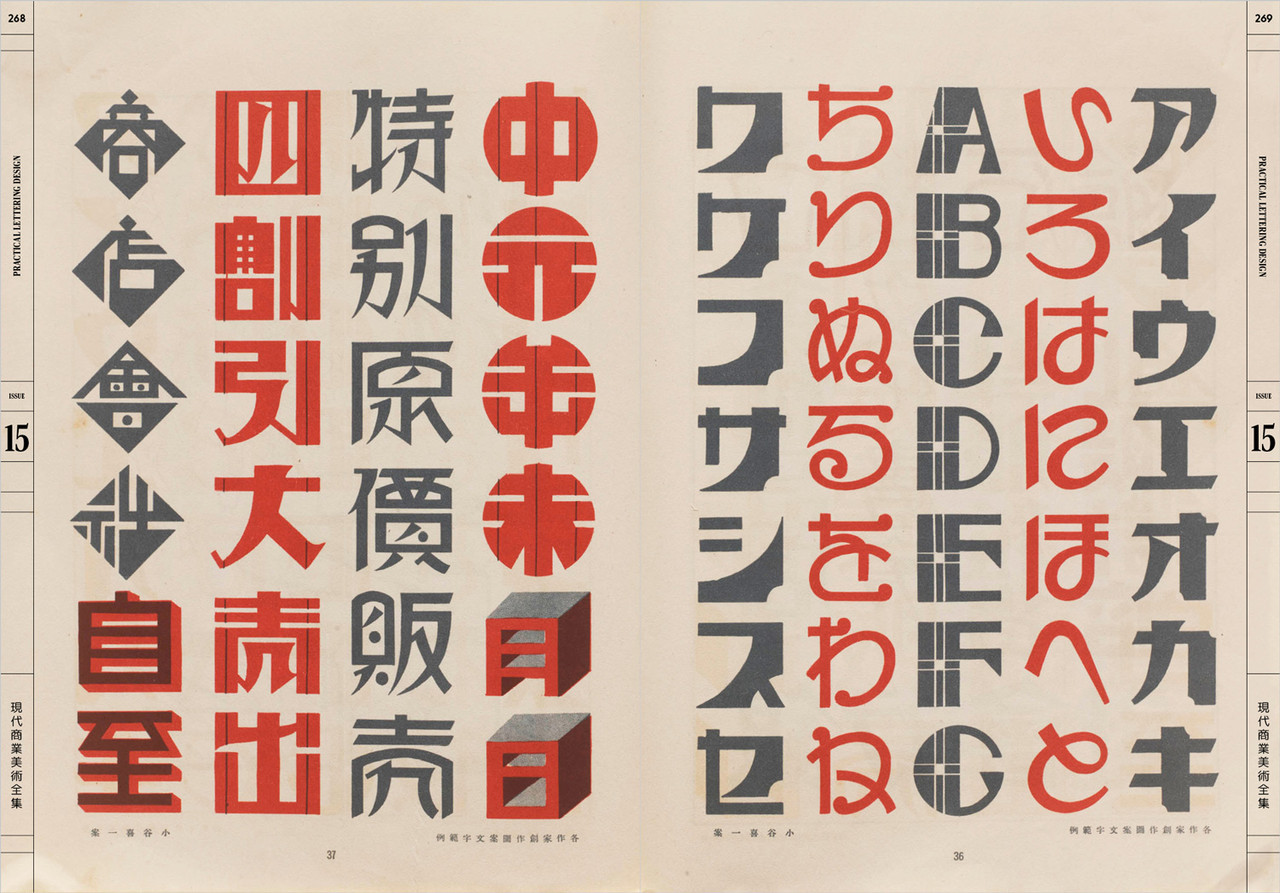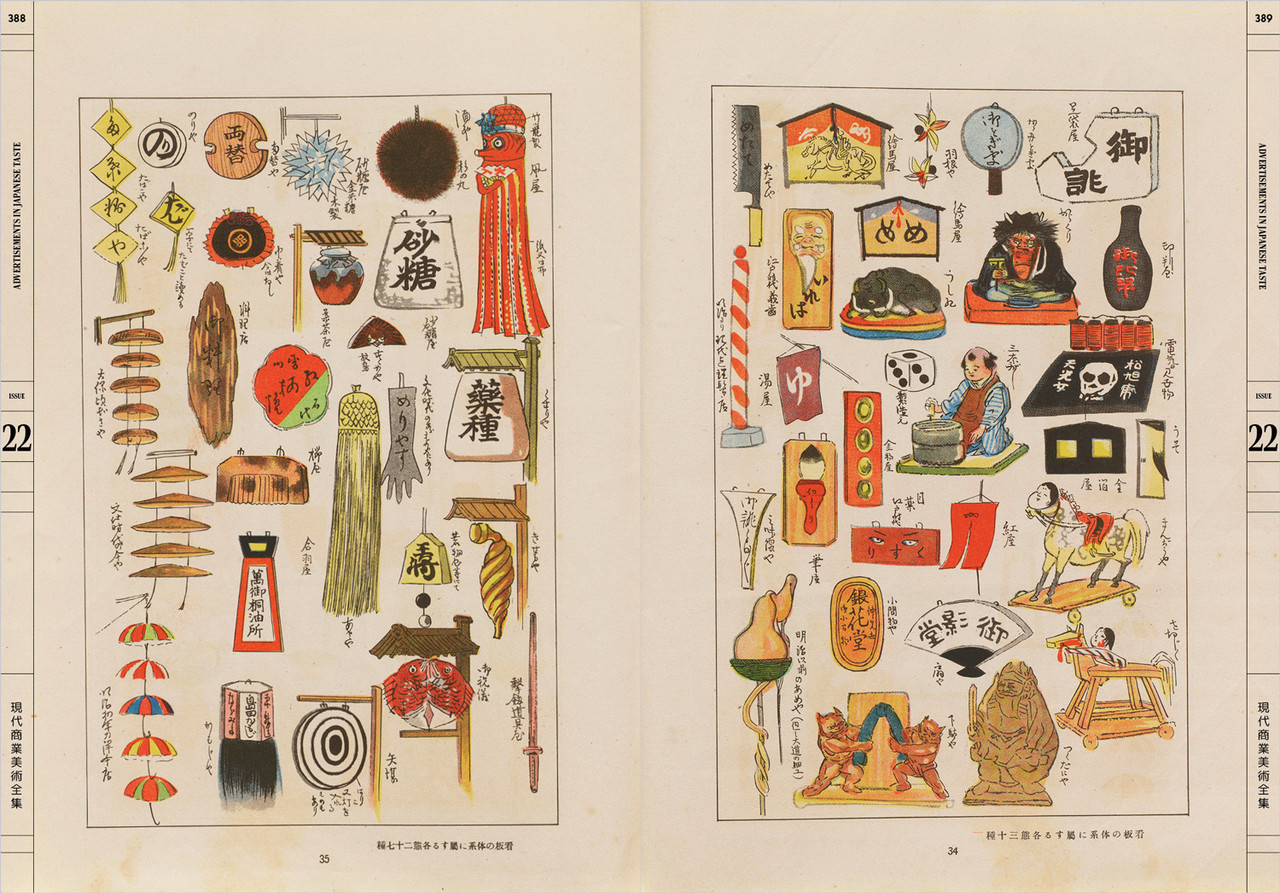 Join the Letterform Archive mailing list for updates
A delightful and revelatory journey through
the most important Japanese design publication of its time
In the boom years of the 1920s, Japanese designers developed a radical new vision for their profession. Engaging modernist and avant-garde trends from abroad, refashioning local graphic and calligraphic forms, and using the latest tools and techniques, they poured fresh colors and expressive forms into all facets of consumer life, from streetscapes to the printed page. The Complete Commercial Artist, a twenty-four–volume compendium released between 1928 and 1930, is the most important—and most visually dazzling—document of this still underappreciated moment in global design history. 
Art historian Gennifer Weisenfeld takes readers inside The Complete Commercial Artist, contextualizing hundreds of full-color reproductions spanning every volume, with an extensive historical introduction and volume-by-volume walk-throughs. Brimming with designs for constructivist storefronts and shop windows, Bauhaus-inspired photo collages, art deco letterforms, manga advertisements, startlingly contemporary posters, and much more, The Complete Commercial Artist: Making Modern Design in Japan, 1928–1930 also includes a translated excerpt from editor Hamada Masuji's utopian essay, which appears in the final volume, as well as selected artist biographies.
About the Author
Gennifer Weisenfeld is Walter H. Annenberg Distinguished Professor of Art and Art History at Duke University. Her field of research is modern and contemporary Japanese art history, design, and visual culture. Her first book, Mavo: Japanese Artists and the Avant-Garde, 1905–1931 (University of California Press, 2002) addresses the relationship between high art and mass culture in the aesthetic politics of the avant-garde in 1920s Japan. Her second book, Imaging Disaster: Tokyo and the Visual Culture of Japan's Great Earthquake of 1923 (University of California Press, 2012; Japanese edition Seidosha, 2014) examines how visual culture has mediated the historical understanding of Japan's worst national disaster of the twentieth century. Her third book, Gas Mask Nation: Visualizing Civil Air Defense in Wartime Japan (University of Chicago Press, 2023) explores the anxious pleasures of Japanese visual culture during World War II. She has published extensively on the history of Japanese design, including a core essay for MIT's award-winning website Visualizing Cultures on the Shiseido cosmetic company's advertising design. She has a forthcoming book on the history of Japanese commercial art and design titled The Fine Art of Persuasion: Corporate Advertising Design, Nation, and Empire in Modern Japan (Duke University Press).
Details
| | |
| --- | --- |
| Publisher | Letterform Archive |
| Publication Date | January 2, 2024 |
| ISBN | 978-1-7368633-4-3 |
| Size | 10⅜ × 7⅞ inches |
| Printing | 4 colors throughout |
| Pages | 432 |
Blog Posts
From the Collection: The Complete Commercial Artist (現代商業美術全集)